100+ Best Examples of Press Release Templates
"How can I get press coverage?"
"How can I ensure that I get the best return on marketing investment (ROMI) with spectacular news reach across the whole globe?"
Both the questions lead to a common answer: Press Release.
A Press Release is a marketing collateral[1] that is an integral part of any public relations strategy of a business.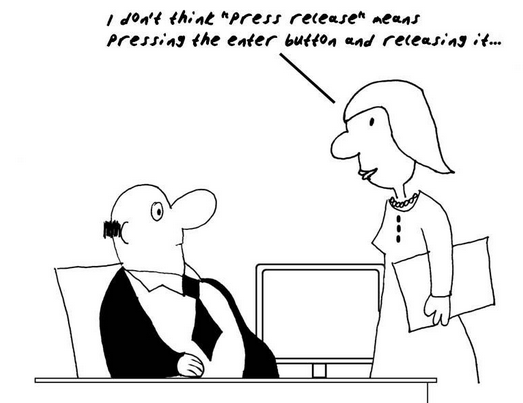 What is a Press Release?
A press release is an official (written or recorded) statement that a company makes to the news media, and beyond. We are talking about the same thing whether we call it a "press announcement," a "press release," or a "news release."
It is a marketing tool used to increase the visibility of your brand, often via including links, which increases your rankings in search engines. It also gets published by high traffic websites thus creating a positive perception of your brand.
Initially, press releases were developed as a contact mechanism between company PR staff or public relations companies and the media. Yet now that online news outlets such as Yahoo News and Google News provide such an abundance of material from the press release and RSS makes it easy to syndicate news, press releases can effectively be used as a direct contact tool for customers.
In modern times, press releases also enable customers to locate news releases online via a web search, or read them on a company's blogs or can be sent to mass media outlets. You can also use press releases to communicate directly with your clients, as well as with bloggers, writers, and other key players in your industry.
But as a marketer, one should know what other strategies need to be coupled with the traditional press releases in order to make them effective. 
Best Practices to adopt while constructing a Press Release
Here are some of the best practices to follow when announcing press releases:
1. Make your headlines cut the clutter
No matter how well configured it is, mundane news will not give you the results. Focusing on a given topic is important. To both news search engines and readers, reliance on too many keywords and details will only dilute the message.